From Heartache to Happiness
Happy New Year to The Shared Journey Community!
It is with great joy and gratitude that my fingers tap the keys on the computer to connect with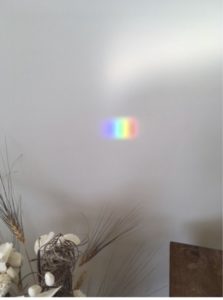 our Shared Journey friends and readers today.  For Mr. John and myself this season of celebration was  delightful as we reconnected with family, with our own souls and with our friends.
We are grateful we could find comfort in our memories of Mr. Tom. We also have found comfort  and peace from the shared joys of the season. It has been an amazing time of healing and renewal.
Three years ago after Mr. Tom died, my chest hurt so constantly I thought I just might die of a broken heart.  Family and friends nurtured that ache and the faith of all of you filled that feeling of hollow nothingness  –  a huge hole in my heart – with love and faith. I want to end the past year and begin the new year with a heartfelt thank you to all of you.
When I began my coaching practice a few years ago – and before experiencing my grief of losing Tom – I had learned of a grief coach named Aurora Winter who wrote a moving book, From Heartbreak to Happiness.
At the time, I never imagined I would have my own story of grief shortly. And this is the power of shared stories. You never know when or what in your own life will connect with what you have heard from others.  I remember thinking how good it was that a person could one day find happiness in being alive again, and that her experience as a coach and writer could offer hope for so many.
Now I can honestly say I know it is possible to move through the grief to rediscover happiness. This Christmas was quite different from last year and greatly different from three years ago when my heart ached so badly.  Again, because of the compassion of so many I have been privileged to experience the redemptive power of faith and Love.
So now we enter the arrival of a cold and snowy 2018!
Happy New Year to all of you!
I am thankful to be alive, to resurrect some dormant dreams and to laugh more often than I cry.  I have regained hope. I am grateful for many lessons that life brings along and I know there are many more to come. I pray for wisdom to guide my thoughts and actions. Once again, I believe in possibilities.  I believe in goals, gifts, and Grace. And I believe in the Shared Journey.
The little spot of color on my office wall in the  picture above is symbolic of my renewed hope and faith in what is possible.  This morning, as Mr. John and I were doing our morning meditation I looked up and saw something I see quite often here in the TSJ office.  A spectrum of light. Like a rainbow.  TSJ's private rainbow. All because of a tiny object on the windowsill. Seemingly insignificant, yet full of light. Just like how we sometimes feel (insignificant) and what we really are ( messengers of love).
Years ago my beloved stepdaughter, Amy, gave me a small crystal lighthouse for my office. It is something I treasure as a reminder that each of us is like a lighthouse for one another in the storms of life. Recently I have been struck by the spectrum of rainbow colors it casts on the walls.  One day it was on the bottom of the door to the office as if to be a guiding light.
This small object is a good reminder to let our lights shine!  Solomon says our Shepherd is the Light we must follow to find our way through all forms of suffering and loss. So, it is vital for us to truly enter into our lives, by being fully present to our experience with faith, hope and love.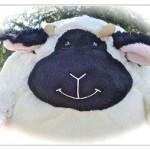 Solomon also gently reminds us to exercise a degree of trust that we are being shaped by our experiences in order to help each other.  Broken hearts and broken lives are mended most readily when exposed to love, compassion and kindness.
It is our prayer that you great  people be blessed in 2018 as we journey together.
With Love from TSJ headquarters.
Margie and Mr. John, (and our team)
.