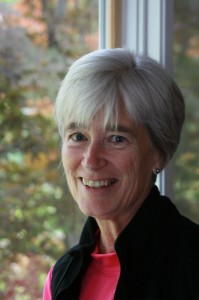 Welcome to the Shared Journey!  
My nickname is Margie (officially-Margaret). The Shared Journey is a dream come true for me.
I am a certified life coach who believes in the power of positive connection. Connecting in meaningful ways strengthens our ability to live authentic lives with a sense of well-being even when challenged by life's troubles.
Sometimes we are aware of various divisions within ourselves. For example… we say things like – "Part of me is independent but part of me wants to be cared for" or "Part of me loves parenting, painting, writing, managing etc. but part of me wants…"  We long for a well integrated sense of wholeness. We don't like broken or missing pieces!
When I retired as a school psychologist I had completed my coaching certification and knew I would find meaning and joy in opening up my own coaching practice. I named it The Shared Journey (TSJ) because of my belief that – as humans – we all need each other and are gifted with ability to learn from one another's experiences. I also believe in a God who is our Chief Shepherd. 
My passion and commitment to God is to encourage people. I call myself an encouragement coach.  Encouragement helps us find the courage (or heart) to bridge the gap when there is a difference between "what is" (current experience) and what we desire. 
We all have a story and we are a story.  We are living stories. And as has often been said, shared experiences do increase our joys and reduce our burdens.
I warmly embrace each person's story and and am dedicated to helping people draw from the well of their inner strengths and wisdom while discovering their unique gifts on their journey to wholeness. My life experiences of being shepherded through many tough times adds a personal touch to my work/play as a life coach.
 What is your story?
Are you confused? Worried?  Is your emotional, spiritual or physical fuel tank running low? Need a tune up? . . .  or . . . a jump start?
At The Shared Journey you will find the power of shared story and wisdom. In my coaching practice people have found renewal, hope and fulfillement as they experience being deeply listened to and feeling understood and heard rather than judged and condemned. In the safety of love and encouragement they find their way home to their inner wisdom and compassionate hearts. 
Professional Info . . .
I graduated from Houghton College with a bachelor of arts degree (BA) in elementary education. After teaching, becoming a mom, and working in a mental health clinic for several years, I returned to school and earned a master of science degree (MS) and certificate of advanced studies (CAS) in school psychology from SUNY Oswego.
Before retiring as a school psychologist, I earned a certificate of life coaching (CLC) from the Institute for Life Coach Training, accredited by the International Coaching Federation.
* * * * * * * * * * * * * * * * * * * * *
An additional note:  My late husband's death (Tom Cole) on Dec.15, 2014 has become one of life's experiences that helps strengthen my belief that what really matters above all else are three things:  "Faith, hope, and love.." (1st Corinthians, chapter 13 in the Bible).  We need all three in so many ways. But now more than ever, I also realize what the rest of the verse means when it reads … "The Greatest of these is love."  Love never dies. 
A year ago I remarried and now live in a small home with John who has also known grief as his late wife passed away two months after Tom.  Together we are forging a new life that is supported greatly by the forever love of our late spouses and happy memories. Just as "Mr. Tom" was my encourager in TSJ, "Mr. John" faithfully holds the torch of being my encourager. And I believe it makes Tom "do a happy dance" in heaven.