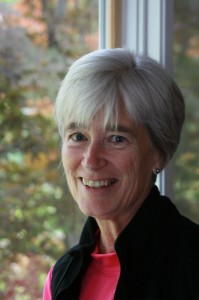 About Margie . .  
Margie is a certified and experienced life coach whose natural passion and gift is encouraging  people through personal and life challenges. 
She warmly embraces each person's story and is skilled in helping people discover their inner strengths and wisdom while discovering their unique gifts on their journey to wholeness. Her life experiences of being shepherded through tough times adds a personal touch to her work/play as a life coach.
But – It Is ALL About You  at TSJ!  . . . What is your story?
Are you confused? Worried?  Is your emotional, spiritual or physical fuel tank running low? Need a tune up? . . .  or . . . a jump start?
At The Shared Journey you will find the power of shared story and wisdom. Hundreds of people have found renewal, hope and fulfillement as they experience being deeply heard and understood.
Margie often uses the inherent power of story to help people tap into their inner wisdom. Solomon, a stuffed sheep, comes to life in her weekly tidbits of wisdom and life lessons.
My Story ….
I believe our childhood history often shapes our future in surprising ways.
I grew up on a large farm and found a relationship with Mother Nature and God as my primary source of solace and guidance for all the troubles childhood brought me. And there were many.
For many reasons, my self-esteem was profoundly eroded. I struggled with deep feelings of failure and shame. Out of the ashes of suffering rose an intense desire to understand human behavior. To this day, I believe with understanding comes compassion and awareness of both ourselves and others. I also find it helpful to discover psychological strategies and spiritual truths to sustain us in difficult times.  
Professional Info . . .
I graduated from Houghton College with a bachelor of arts degree (BA) in elementary education. After teaching, becoming a mom, and working in a mental health clinic for several years, I returned to school and earned a master of science degree (MS) and certificate of advanced studies (CAS) in school psychology from SUNY Oswego.
Before retiring as a school psychologist, I earned a certificate of life coaching (CLC) from the Institute for Life Coach Training, accredited by the International Coaching Federation.
* * * * * * * * * * * * * * * * * * * * *
Additional Trivia You Might Like to Know  . . .
I enjoy the simple things of life such as reading, walking, and spending time in conversation over meals with friends and family. 
My husband's death on Dec.15,2014 has become one more of life's experiences that helps strengthen my belief  that what really matters above all else are three things:  "faith, hope, and love; the greatest of these is love."  Taken from the Bible's words for the church at Corinth. (1st Corinthians, chapter 13.)  Because more than ever I realize Love never dies. 
A year ago I remarried and now live in a small home with John who has also known grief as his late wife passed away two months after Tom.  Together we are forging a new life that is supported greatly by our love of our late spouses and happy memories.